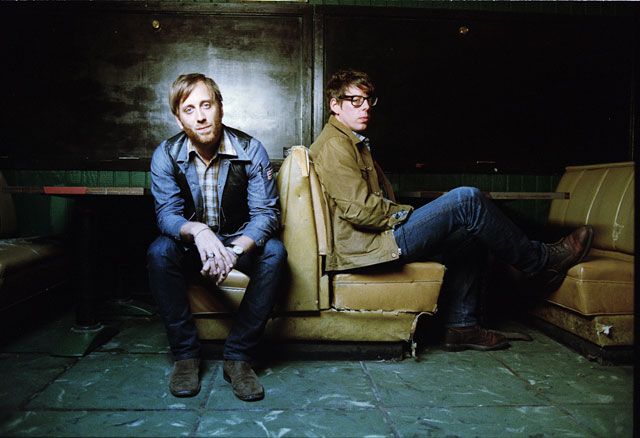 Why can't you listen to "El Camino" on Spotify? There are a lot of reasons why The Black Keys' discography ends with "Brothers" on the service, and it's not because "Tighten Up" is the best song they've ever done. Really, the problems here are ethical. As an idea, the concept of subscription-based music has been around for years — remember Columbia House? or how about eMusic? — and in a lot of ways, Spotify and MOG and Rdio are merely the latest generation of that. But The Verge's Paul Miller touches a solid nerve with a single sentence: "I suppose what I really want is some sort of 'free range' sticker slapped on my music consumption, so that I know the artist was ethically treated in this transaction." Here's a breakdown of the issues involved here.
benefits Listeners get to try things without worry of wasting money, and as one label executive notes, most people spend an average of $17 per year on music, meaning consumers could spend more with these services in the long run.
problems Big acts who don't need services like Spotify to gain exposure — notably The Black Keys, Coldplay and Adele — have taken their latest albums off the service, saying labels benefit from the deals more than individual artists. source
» But is that actually the case? Small-scale bands probably have less to lose in terms of cannibalization, but in a change from the iTunes era, it's the biggest bands on the planet, not the ones with legacies to protect, that are protesting the services. One Universal Records exec, Rob Wells, says that the artists have nothing to worry about: "Every single one of those bands has earned more money from its album being on Spotify than it has from being on any other services within a period of time." But try explaining that to Patrick Carney, the drummer for the Black Keys: "For a band that makes a living selling music, it's not at a point where it's feasible for us." For what it's worth, Spotify and its ilk are working hard on discovery these days.